Image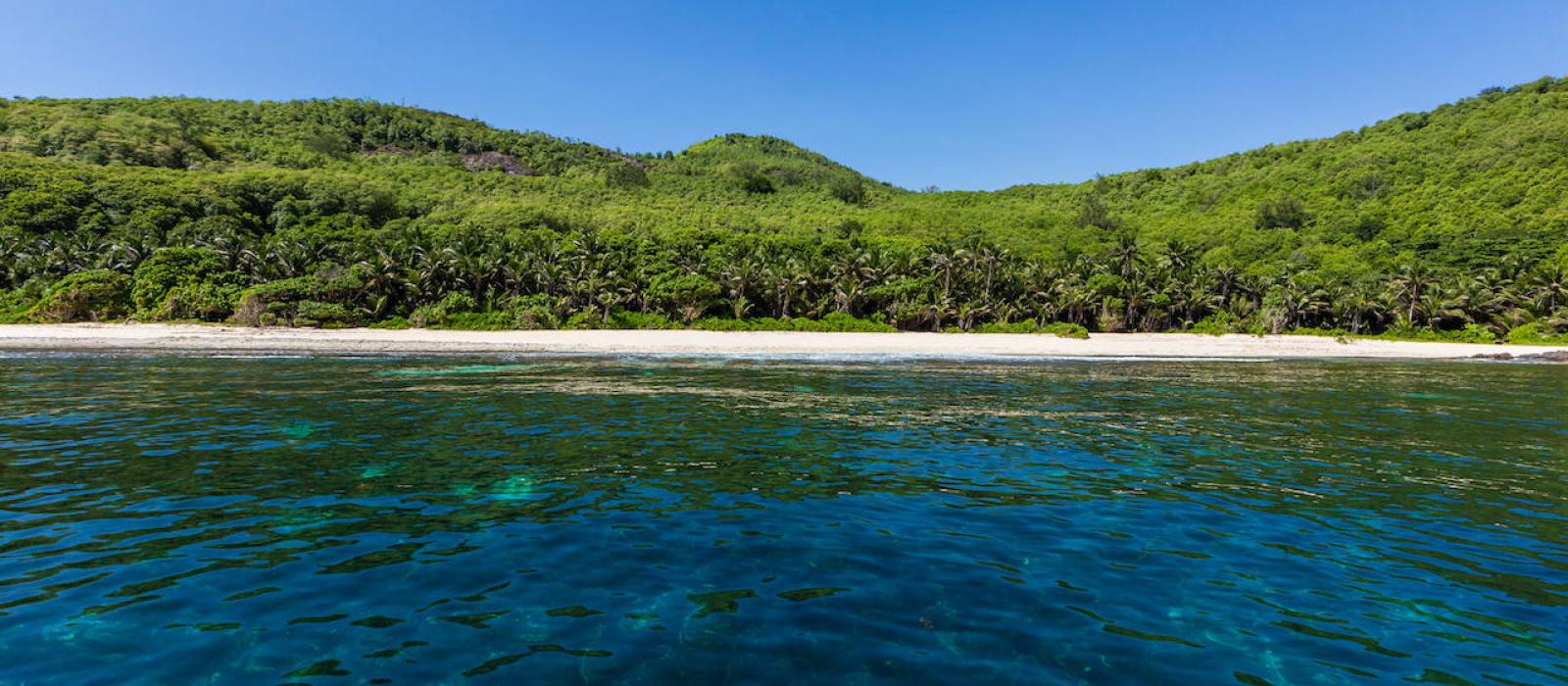 Opening hours
Seven days a week, From 9 a.m. to 5 p.m.
Entry fee
Rs200 for non-residents
Location
10 minutes boat ride from Victoria
There is much to see in the Ste. Anne Marine National Park, which is set amid dazzling turquoise waters and is thus, a perfect snorkeling spot.  Situated about 5km from the main island of Mahé, this picturesque Marine Park comprises of six islands. These islands include Ste Anne, Ile Moyenne, Ile Ronde, Ile Longue, Ile Cachee and Ile aux Cerfs.
Daily excursions, including glass bottom boat excursions, provide spectacular views of Mahé, and introduce visitors to the treasures of this pristine marine protected area, the first of its kind to be established in the Indian Ocean (March, 1973).
Snorkelers on reefs can enjoy a host of corals of all shapes, sizes and colours. Ste. Anne Marine National Park contains one of the largest areas of seagrass meadows in the granitic islands and it is not uncommon to see green turtles feeding on them.  Visitors might even have the opportunity to swim with Hawksbill Turtles or watch Bottle-nose Dolphins cruising, for a truly memorable experience.
The islands of this Marine Park are full of history. Ste Anne Island was the site of the first French settlement in 1770, a courageous undertaking as the island was surrounded by swamps teeming with crocodiles.  Dominated by a  hill rising to 246m and surrounded by thick tropical vegetation, Ste Anne served as a base for the Royal Marines (during World War II), who assured the defense of Victoria, the capital of Seychelles. Remnants of the cannons used can still be found on the island.  In the early decades of the 19th century it was also the base for whaling activity in the Seychelles.  Ste. Anne hosted the headquarters of the Marine Parks Authority in 1996-2001, as well as the Shoals of Capricorn Programme (Sept, 1997 – 2001). Presently, the island is occupied by a five-star hotel and access is restricted. The island remains one of the most important nesting sites for Hawksbill Turtles in the granitic islands, requiring restriction on some beaches during the nesting season.
Cerf Island is the second largest island in this Marine Park.  Named after the frigate "Le Cerf" commanded by Corneille Nicolas Morphey, who took possession of the Seychelles in the name of the King of France in 1756, the 290 acres island is divided into private plots. Lush vegetation, shallow waters and beautiful reefs ensure superb snorkeling, swimming and scuba diving.
A popular destination and National Park of its own, Moyenne Island is just under half a kilometre long and is privately owned.  Amongst the lush vegetation of this wonderful tropical garden, are the remains of early settlers' homes, pirates' graves and a small thatched chapel. There are also giant tortoises roaming freely, numerous birds and a reputed restaurant - all of which can be discovered along the 30 minute trail surrounding the island. 
As well as being found within a marine park, Round Island, lies close to Moyenne and is occupied by a hotel and access is restricted. Nestling between scenic islands that are a great favourite with visitors is Long island, while, Ile Cachée, an uninhabited islet of only five acres is an important site for breeding Noddies.  Classed as a Nature Reserve, it has an interesting dive site which can only be used during the northwest monsoon.
The Ste.Anne Marine National Park forms an important part of the cultural heritage of the Seychellois people and we ask you to leave behind nothing but your footprints and take away nothing more than photographs and memories.
How to get there
Visits to the Marine Park located close to the capital Victoria may be organised through tour operators and boat charters.
The Marine Park is open seven days a week, from 9 a.m to 5 p.m, with an applicable entrance fee of Rs200 for non-residents above 12 years of age.
Browse our St. Anne Marine National Park leaflet for more information.