National Botanical Garden
Image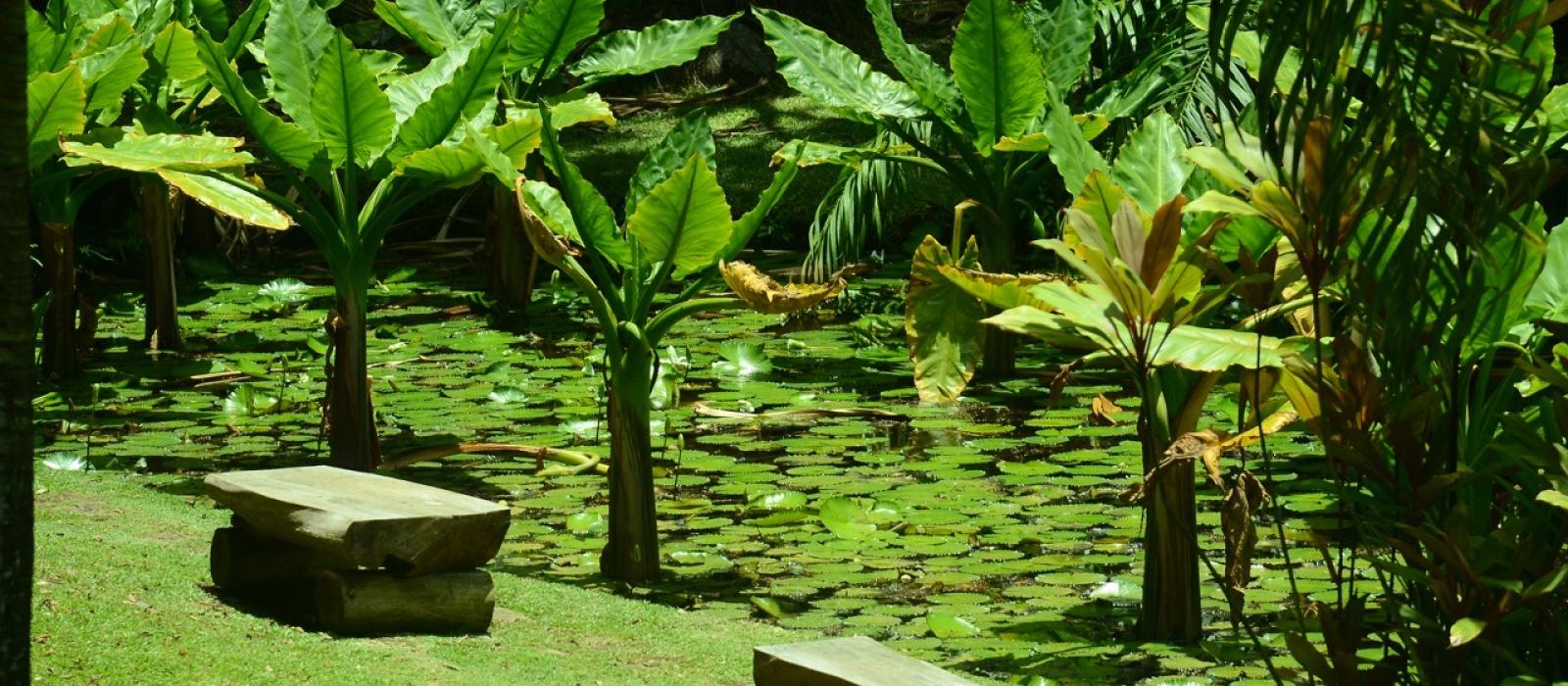 National Botanical Garden
Garden
Opening hours
Seven days a week, From 8 a.m. to 4.30 p.m
Entry fee
Rs250 for non-citizens
Location
Mont Fleuri, Mahe
The National Botanical Garden, located close to the capital Victoria, provides visitors a quick and easy access to nature. The beautiful garden boasts over 280 plant species, from endemics to ornamentals. Its most popular attraction are the giant tortoises, which one can feed.
Although it started as an agricultural station in 1901, by the middle of the twentieth century the Botanical Garden had become a Public Park with added landscaping skills providing a more beautiful Garden for its visitors. One of the most visited conservation site in the country, the Garden is very popular with locals and tourists alike. The many attractions of the Garden include Coco de Mer plants, a huge variety of ornamental and native plants, a cafeteria, and the Thai and Chinese Gardens.
This beautiful ex-situ conservation site, provides a relaxing setting as well as fantastic photo opportunities. For many years the Garden has been used as a tree planting site for visiting dignitaries. The most famous is the Duke of Edinburgh (Queen Elizabeth's husband) who planted a Coco de Mer seedling in 1956. This Palm tree yields the largest number of fruits.
The Botanical Garden is a national monument and was established in 1901 by a Mauritian agronomist, P R Dupont, during a time of renewed interest in agriculture. The first plant collections were timber trees, Palms, spices, fruit trees, aromatic plants and anything that proved of value to the colony. Mr Dupont remained the Director of the station until his retirement in 1934.
The Botanical Garden provides the perfect setting for educational visits. Here students can learn the basics of botany and develop an appreciation for nature. The Educational Kiosk is available for yoga classes and private functions. The beautiful and majestic Garden is a popular setting for photoshoots. Do contact us if you wish to use any of our facilities.
Browse our National Botanical Garden leaflet for more information.