National Biodiversity Centre
Image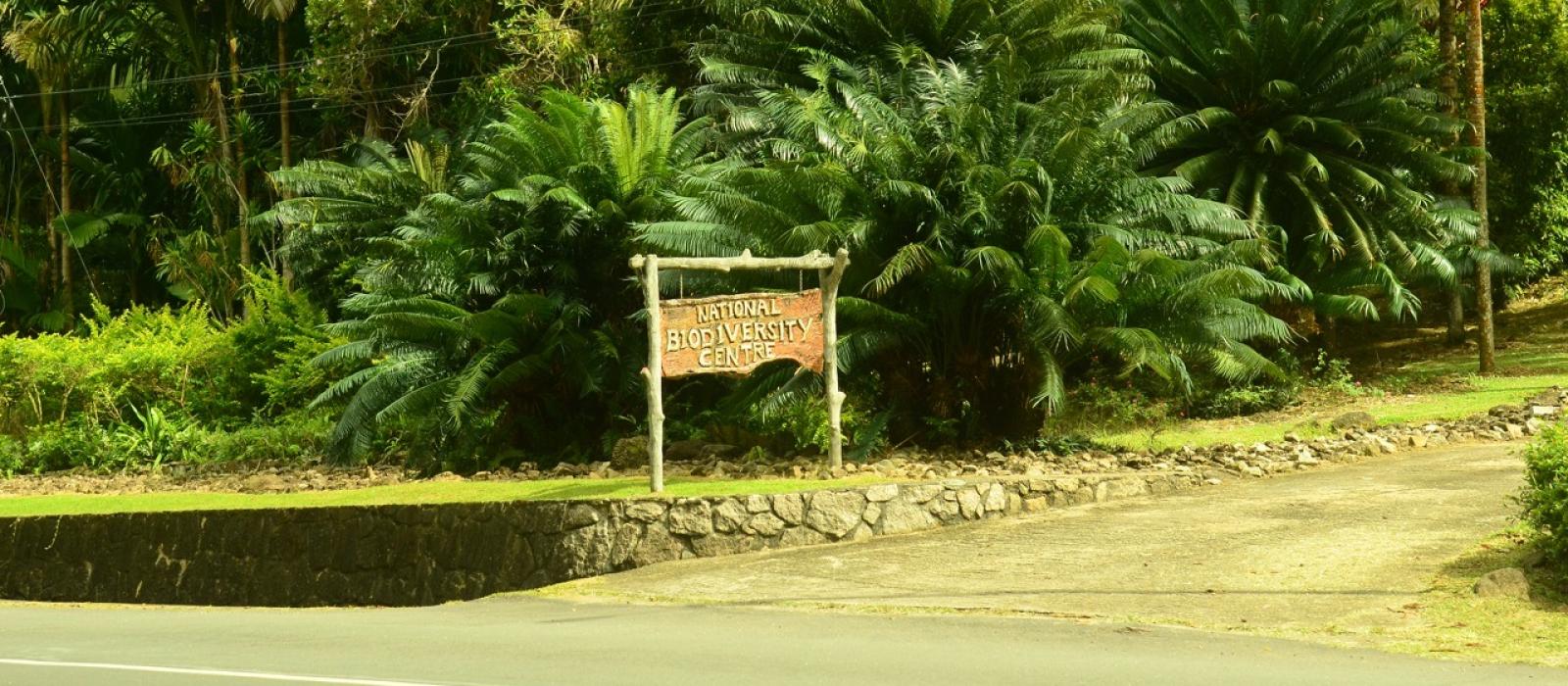 National Biodiversity Centre
Garden
Opening hours
Weekdays from 7am to 3pm | weekends from 8am to 4pm
Entry fee
Rs150 for non-citizens
Located at Barbarons in the western part of Mahe, the concept of the Seychelles National Biodiversity Centre was first introduced in 1998 but formally launched to the public in 2014. First of its kind in the Indian Ocean, the 17 hectares of land aims to conserve and showcase the Seychelles' wide range of flora by allowing visitors to experience the vegetation of different ecosystems present in Seychelles.
Boasting at least 115 different plants of which 29 are of endemic species, the Biodiversity Centre enables Seychelles to continue its leading role in the conservation of biodiversity and to reinforce development of eco-tourism in Seychelles. It is in this manner that the Center's main objective is to present a diversity of species that is rare, threatened and of remarkable ecosystem that is of fragile nature to the Seychelles Islands.
Besides its commitment to offer a unique visitor experience when visiting the Garden full of endemic and important indigenous plants of Seychelles, the Biodiversity Centre also boasts a nursery. This facilitates local residents to obtain seeds and seedlings for replanting in their own gardens and contributes towards the national effort to conserve the rare and endangered plants of Seychelles.
A walk through the Garden will allow you to appreciate the unique plants of Seychelles. A walk through the Palm Forest, located near the entrance will take you back in time to the Garden of Eden. Here you will discover all the six endemic Palms of the country. The Centre is vast but the flat terrain permits everyone to access all its corners and gardens. The Biodiversity Centre offers great photo opportunities and ample space for outdoor gatherings.
The Centre is also used as a tree planting site for visiting dignitaries and local groups. SPGA welcomes students and school groups (both local and international) to come and learn about plant conservation and horticulture.
The Biodiversity Centre, located in the Grand Anse Mahe district, at Barbarons, is a 30-minute drive from Victoria via the La Misere road. Do contact us if you require any of our services or assistance; photoshoots, picnics, plants, tree planting or visits.
Browse our National Biodiversity Centre leaflet for more information.