Seychelles Revenue Commission Gives Back through Coastal Restoration Activity
Seychelles Revenue Commission Gives Back through Coastal Restoration Activity
12th July 2023
On Saturday 8th July, a group of 30 staff from the Seychelles Revenue Commission(SRC), eagerly participated in a community service activity on Curieuse Island. 
Curieuse Island, although relatively small, is home to intriguing and unique biodiversity ecosystems of Seychelles. It boats a significant collection of Seychelles' endemic species, from Giant Tortoises and endemic birds to the Coco de Mer.
Image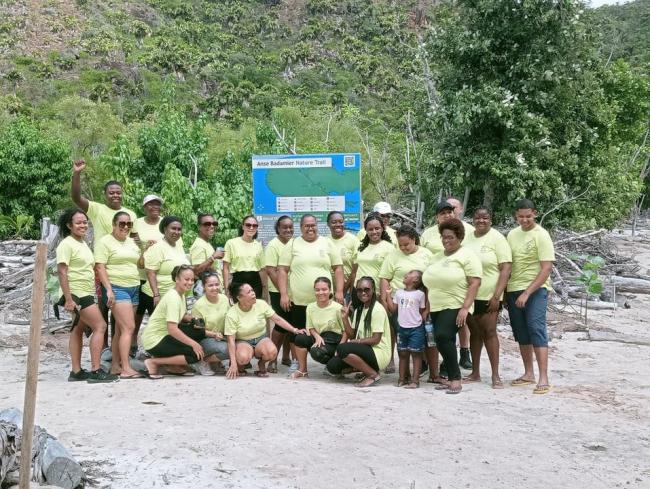 SPGA  joined forces with the SRC to undertake the restoration activity on the Island, to further reinforce the importance of protected areas, showcase its outstanding natural beauty and simultaneously raise awareness on the various flora and fauna found on the Island, by adding to conservation and protection efforts which are already being implemented by the Authority.
Staff planted various plants including mangroves, Bwa Torti and Bwa Sousouris in line with the reforestation of the mangrove forest found on the island, of which 5 of the 7 endemic species of mangroves to Seychelles can be found. The hopes that their contributions are able to aid with halting erosion and degradation of the Curieuse coast, as well as improving the biodiversity of Curieuse.
Image