Staff Enjoy the Day Out for Environment & Oceans Day
Staff Enjoy the Day Out for Environment & Oceans Day
12th June 2023
Staff of the Seychelles Parks and Gardens Authority(SPGA), recently participated in a fun-filled day of nature based activities. SPGA responsible for the Terrestrial and Marine National Parks and designated Gardens, is comprised of a team of 155 Seychellois employees, based at various locations on Mahe, Praslin, La Digue and Curieuse.  Environment and Oceans Day celebrated on the 5th and 8th of June respectively, are two major theme days found on the Authority's calendar of activities, seeing the extensive work which it undertakes in marine and land-based protection of flora and fauna.
Image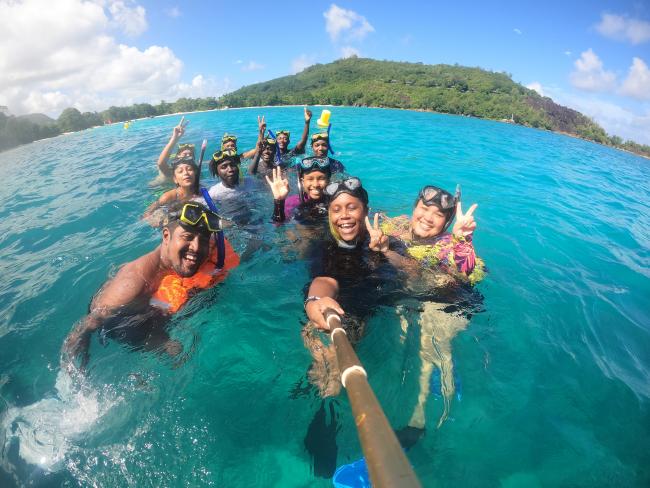 This year, a special day was organised for the SPGA staff themselves, as a means to share and create new experiences, impart knowledge of the various ecosystems present within the Parks and further expose staff to a change of scenery, as opposed to their usual duties. The one-day "Exchange Program" saw staff based in the Gardens, Forestry Section, terrestrial and marine Parks and the Headquarters swap their hiking boots, usual boat patrols and comfy office spaces for flippers in a snorkelling session within the Port Launay Marine Park or alternately conquer the Anse Major to Cap Ternay Trail, a trek which many had never traversed before.
Starting off from Bel Ombre at the Anse Major Trail, staff pace-fully hiked the famous trail, and needless to say cruised past this easy section of the trek. Upon reaching the shores of Anse Major, the trail here began testing the endurance and grit of participants. Although the trail has been recently cleaned and maintained, participants were required to climb large boulders, before reaching the Cap Ternay stretch. Along the guided tour, participants learned more on the various endemic species found all along the trail, and were in awe of the breath-taking coastal views which followed them.
Image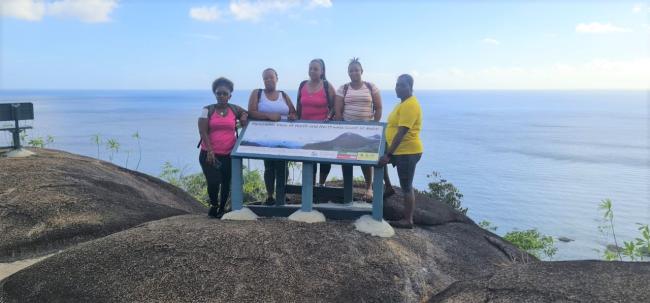 As for the snorkelers, there were opportunities for staff at various levels of comfortability-  ranging from beginners to intermediate and experts. The swimmers were able to discover the Port Launay Underwater Trail which has been set-up within the Marine Park. There they witnessed the vibrant coral reef and spectacular marine life which the Park possess.
Undoubtedly, all staff present showcased incredible willingness to learn a new skill, grow stronger friendships with colleagues and ultimately basking in the abundant natural beauty of our protected areas.
Image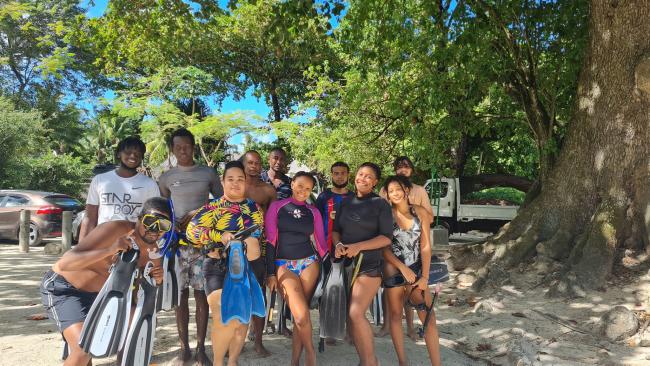 Image