WIO-COMPAS MPA Pro Certification Event 2023
WIO-COMPAS MPA Pro Certification Event 2023
10th May 2023
The Seychelles Parks and Gardens Authority (SPGA), in partnership with the Western Indian Ocean Marine Science Association(WIOMSA), proudly hosted the Western Indian Ocean Certification of Marine Protected Area Professionals(WIO-COMPAS) Event in Seychelles between the 3rd- 8th May 2023.
Image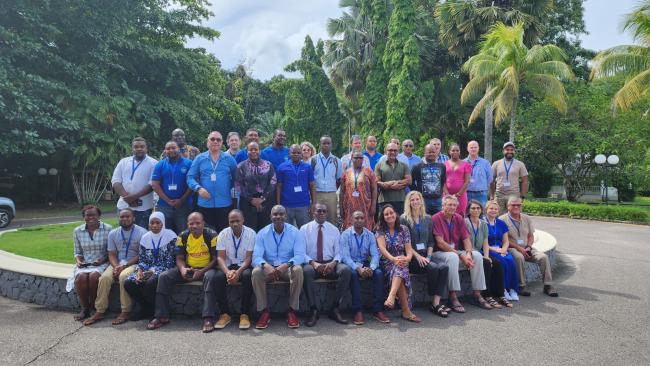 WIO-COMPAS is a Programme which evaluates Marine Protected Area practitioners and ensures that they meet the highest standards in the Management of Protected Areas. It is a joint initiative of WIOMSA, of which SPGA is a proud member, and the Coastal Resources Center (CRC) at the University of Rhode Island (URI). Throughout the 6-day event, participants underwent training courses, professional development seminars, mentoring and networking, with the aim to better foster greater ability and knowledge for effective Marine Protected Area(MPA) management. A boat and Beach Patrol, a key practical component of the Certification, also took place in the Ste. Anne Marine Park whereby candidates were able to witness first-hand the biophysical and socio-economic context of a Marine Park.
Image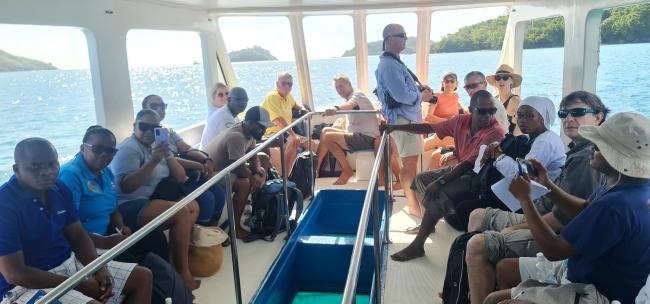 The Certification Event welcomed MPA professionals from the neighbouring Western Indian Ocean nations (South Africa, Kenya, Tanzania, Madagascar, Reunion Island and Seychelles). The delegation will consist of 8 assessors and 16 participants who have either qualified for Level 1 or Level 2. To note, 2 Seychellois candidates from SPGA participated in the Event, namely Mr. Anto Suzette, Curieuse Marine National Park Manager and Mr. Demien Mougal Assistant Park Officer within the Ste. Anne Marine Park.
Image