Training: Nature Reserves and Conservancy Act
Training: Nature Reserves and Conservancy Act
4th April 2023
A training and capacity building exercise was conducted both on Mahe and Praslin in early April in order for our enforcement officers to have a better understanding of their roles and duties with regards to the newly assented Nature Reserves and Conservancy Act, 2022. The Training was organized and coordinated by SPGA, with the added expertise of legal officers from the Office of the Attorney General.
Similar to the Seychelles Parks and Gardens Authority Act 2022, the Nature Reserves and Conservancy Act(NRACA) was assented by the President of the Republic on the 23rd March 2022, repealing the National Parks and Conservancy Act, 1969. Being the guiding piece of legislature to provide for the conservation of biological diversity and the sustainable use of its added components, the NRACA 2022 makes way for the designation of protected areas and its authorised officers and their powers, as well as added clarity in regards to access and restrictions to protected areas, amongst other amendments.
Image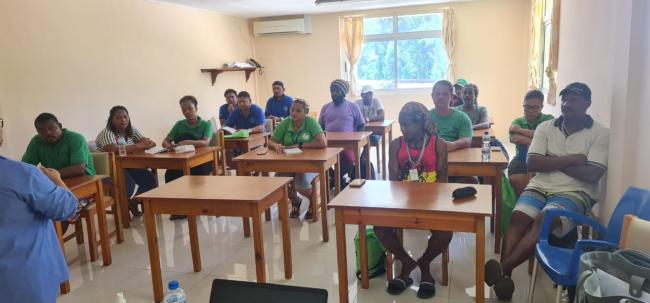 Three main Sections of the Act were explored in depth throughout the Training. These included; Part VII Section 17- Access and Restrictions (Guidelines and conditions for access), Part VIII Section 19-24- Enforcement and Compliance and Part IX Section 25-27- Offences and Penalties.
Image