IT IS A MALE COCO DE MER TREE THAT GUARDS THE ENTRANCE OF THE BOTANICAL GARDEN
IT IS A MALE COCO DE MER TREE THAT GUARDS THE ENTRANCE OF THE BOTANICAL GARDEN
4th November 2022
Unlike the coconut palm, the Coco de Mer (Lodoicea maldivica) has separate male and female trees. There is no way that whoever planted that Coco de Mer at the entrance of the garden, years ago, knew that it would be a male tree (so no gender bias there). It can take up to 30 years for a tree to reach sexual maturity, therefore a long wait to know whether it is a male or female tree.
Image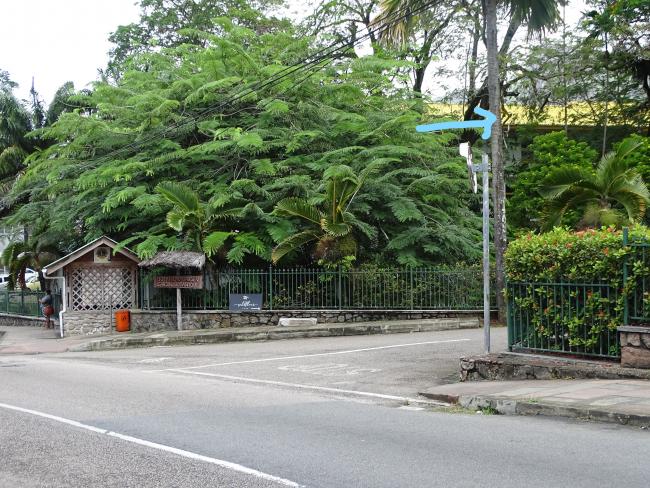 The male tree at the entrance of the garden
Male trees have long phallic-looking catkins which can grow longer than 1m in length. Because of these unusual, erotic shapes, some people believed that the trees make passionate love on stormy nights. The legend has it that whoever sees the trees mating will die or go blind. If you are familiar with the "Basmati rice" smell of Coco de Mer Catkin, you can actually smell the male tree before you see it. Considering the location of that male tree (near the main road at Mont Fleuri) there is no way that it will uproot itself at night to go find a female tree. The most famous Coco de Mer tree of the #Botanical Garden was planted in 1956 by the late Prince Philip, the Duke of Edinburgh and it is a female tree, located on the right hand-side of the garden's main path. This tree yields the largest number of fruits.
Image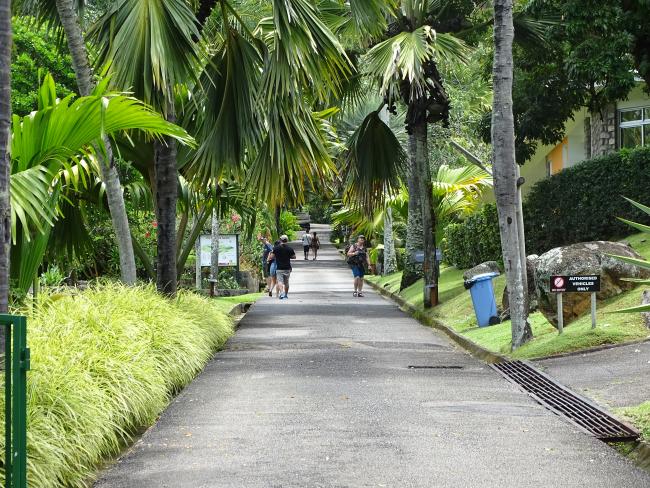 The garden's main path lined with Coco de Mer trees
If you want to see this legendary plant, the Coco de Mer, head to the Botanical Garden which is a ten minutes' walk from Victoria. The Botanical garden established since 1901 is in fact a national monument and boasts over 280 plant species, from endemics to ornamentals. Alternatively, if you wish to see these giants of the plant world in their natural habitat, head to Curieuse Island as they are plentiful there.