Ms. Dainise Quatre Receives the WIOMSA MPA-PRO Certification
Ms. Dainise Quatre Receives the WIOMSA MPA-PRO Certification
11th July 2022
Congratulations to Ms. Dainise Quatre for obtaining her certification as a Level 1 Marine Protected Area Professional (MPA -PRO). This has been made possible through the Western Indian Ocean Marine Science Association (WIOMSA) Certification which took place in April this year in Kenya.
Image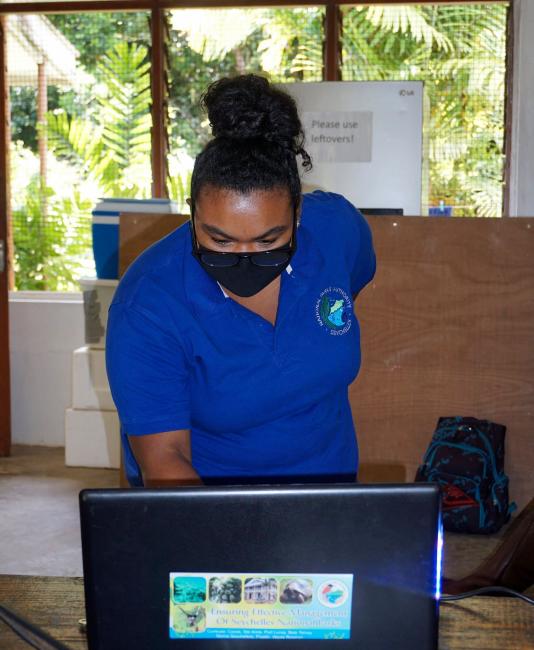 Various tools were utilised to assess the competence of Level 1 candidates. These include the application form; core activity documents which candidates prepare focusing on their core mandates in their MPAs; portfolios which provide documentary proof of work-related activities; the ecology quiz which assesses their knowledge of the biophysical and social–economic context; boat and beach patrols; and face to face interviews. The tools assess competences and knowledge across seven competence areas: management effectiveness; marine conservation, MPA and other approaches; communication and stakeholder engagement; human and financial resources management; management implementation and effectiveness; biophysical and socio-economic context; and leadership and ethics. 
Dainise is currently based within the St.Anne Marine Park as a Park officer. This achievement also makes her the first woman in Seychelles to obtain such certification !!
SPGA wishes her continued success and professional growth.
Learn more on the MPA-PRO Programme on page 28-29 of the WIOMSA newsletter at : https://bit.ly/3Ph3YRP
Image