SPGA RECEIVES UK-FUNDED DRONES FOR A BIRD'S EYE VIEW OF PROTECTED AREAS
SPGA RECEIVES UK-FUNDED DRONES FOR A BIRD'S EYE VIEW OF PROTECTED AREAS
23rd June 2022
The British High Commission has donated two Mavic Air 2 drones to the Seychelles Parks and Gardens Authority (SPGA) with the aim of enhancing the SPGA's capacity to effectively monitor their expanded terrestrial parks and ensure the preservation of protected areas.
The handover, which took place at the Salazie trail in the Morne Seychellois National Park yesterday, was attended by the Deputy British High Commissioner, Matthew Harper, and Ms. Lya Docteur, the Chief Finance Officer of the SPGA. 
Commenting on the donation, Mr Harper said;
"We are pleased to support the Seychelles Parks and Gardens Authority through this latest donation, which we hope helps the organisation achieve their ultimate objective of maintaining the beauty and biodiversity of its protected areas. We chose this particular site to conduct the handover to reflect the ongoing work the SPGA has done to help in the reforestation of the Salazie Trail, supported by the British High Commission. The Green Footprint project demonstrates the excellent cooperation between our partners at SPGA and other local environmental experts. The donation builds on the British High Commission's continued relationship with SPGA and is just one small part of a much broader gesture supporting sustainability and conservation in Seychelles".
Image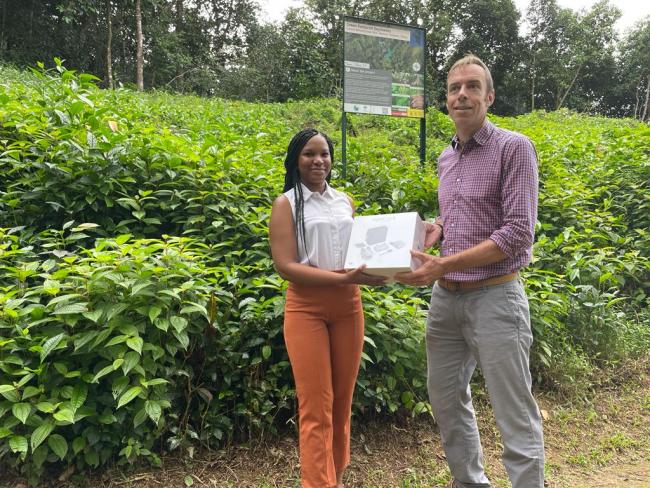 On behalf of the SPGA CEO, the CFO Ms. Lya Docteur shared:
"SPGA is immensely grateful for the donation of the drones. With the added equipment, we are sure that our team will have the much needed advantage in monitoring the vast Morne Seychellois National Park, and we are also certain that it could also benefit the other protected areas under our mandate.  Our team who have been involved with the Green Footprint Project from the beginning are especially appreciative of the donation. We recognise the hard work which has been directed towards the Project and this donation further reflects the strong and fruitful ongoing collaboration between SPGA and the British High Commission". 
In many other areas around the world, the use of drones in conservation has proved effective in wildlife research and management, law enforcement and environment management and disaster response.
Image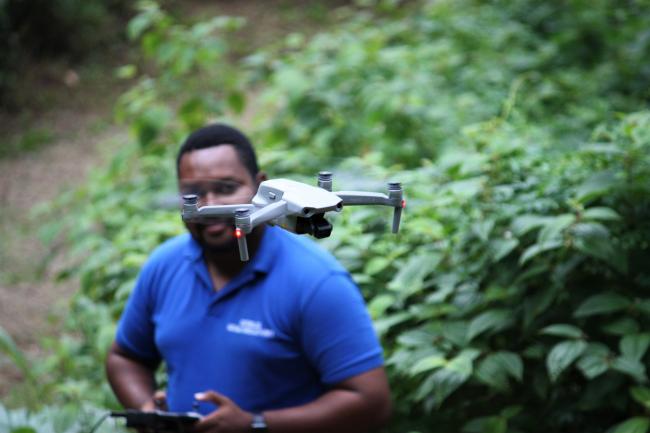 The Seychelles Parks and Gardens Authority (SPGA) is responsible for the protection of 3 terrestrial parks, 5 marine parks as well as 3 gardens. These include the Morne Seychellois National Park, the Praslin National Park, the Veuve Special Reserve on La Digue Island, and the Ste Anne marine park, to name a few. With the newly acquired drones, the SPGA will be able to expand its reach in such areas at a lesser cost. The drones will further help the SPGA deliver on their mandate to protect habitats and ecosystems from anthropogenic and human threats.