Protected Area Day 2021
19th April 2021
On Sunday 31st January, Seychelles will celebrate Protected Area Day.
Seychelles is a protected area champion with one of the highest ratio of its territory under protection. To celebrate this important day, SNPA brings you a campaign highlighting the benefits of the country's protected areas (PAs). We should all do our part to conserve and support our PAs.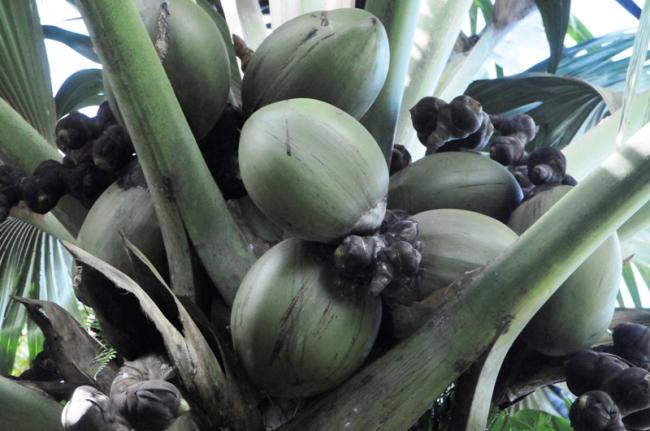 In 2017, the Seychelles Protected Area (PA) network consisted of 38 officially gazetted areas totaling 55,769 hectares (ha). Seychelles has recently declared 30% of its Exclusive Economic Zone (EEZ) as protected. This area is the size of Germany. In terms of terrestrial PA coverage, Seychelles has one of the highest ratios in the world, with 47% of its total land reserved for PAs (i.e. 20,900 ha). The country's PAs include National Parks, Special Reserves, World Heritage Sites, Ramsar sites and Shell Reserves. A protected area is define by IUCN as  "A clearly defined geographical space, recognised, dedicated and managed, through legal or other effective means, to achieve the long-term conservation of nature with associated ecosystem services and cultural values".
SNPA is currently the biggest protected area management agency in terms of its number of PAs and workforce size in Seychelles. Other PA management entities in the country include Seychelles Island Foundation (SIF) which Manages Vallee de Maie and Aldabra Atoll; Island Conservation Society (ICS) which manages Aride Special Reserve and Nature Seychelles which manages Cousin Special Reserve.
Benefits of protected area
Protected areas protect critical natural areas that provide a range of goods and services, and similarly, protect historical and cultural resources considered to be of national or global importance. The range of benefits provided by protected areas are many.
Marine protected areas benefit fisheries
All SNPA marine parks are no take zones, meaning that it is illegal to remove anything from the park. Fishing is not allowed! There are marine parks in other countries that permit fishing. No take zones like the ones in our marine parks, where fishing is not allowed, do bring benefits to the fishing industry. Marine parks create the 'spill off effect' in that as the fish population inside the marine park increases, fish will move out into unprotected areas where they can be caught by fishermen. Since marine parks protect breeding grounds of many fish species, it allows them to reproduce. Marine protected areas allow fish to grow to bigger size. Bigger fish produce more eggs. Despite the huge benefits marine protected areas bring to fisheries, some fishermen use this knowledge negatively and come to fish in the marine parks. Surveys conducted along the coast of North and North West Mahe, found the Port Launay and Baie Ternay Marine Parks to contain more fish than the areas outside the two parks. In 2015, the two protected areas contained a fish density 17% higher than that of unprotected areas. Reef and commercial fish both seem to benefit from the protection afforded by protected areas.
Protected Areas safeguard Biodiversity
 Everyday up to 150 species become extinct. We are currently living in the sixth mass extinction. Protected areas guard critical habitats for species so that they can thrive in nature, unimpacted by human disturbance. Recent studies have shown that on average the number of species in a protected areas is 10.6% higher than outside, and the populations of those species are 14.5% greater when they live on protected land. In 2015, the three carbonate reefs that lay within marine protected areas in North West Mahe region, were found to have a combined mean coral cover of 55.96 (±4.44) % which is higher than the combined mean of sites outside the protected areas (mean coral cover: 43.08 (±1.95) %). SNPA's Veuve Reserve on La Digue, is providing protection to the endemic and critically endangered Seychelles Black Paradise Flycatcher (Terpsiphone corvina). The mangrove in the Curieuse Marine National is serving as an important nursery for Sickle Fin lemon shark (Negaprion acutidens). In 2015, 180 lemon sharks pups were using this important habitat.
 3. Ensure Food and Water Security
Millions of people worldwide depend on the food produced or obtained in and around protected areas. These areas also protect watersheds that ensure a clean water supply. The Morne Seyhellois National Park on Mahe occupies about 20% of Mahe island. This protected area provides most of the country's population with its drinking water. At least, six main rivers within the national park provide the island with potable water. This large forested area prevents landslide and flooding. The national park also provide animals with fruits such as coco plum, guava, cashew, jackfruit, breadfruit and Santol.
Provide Local Economic Success
Local economies stand to benefit from protected areas. Many protected areas are hotspots for ecotourism, bringing new revenue that directly benefits communities. Community members often find employment in the protected area or within an industry supporting tourism. Our most popular protected area, Curieuse Marine National park received over 52,000 paying foreign visitors in 2017. It provides livelihoods for over one hundred boat/tour operators monthly.  The operators bring tourists to the park for diving, snorkeling and other excursions. Here in Seychelles quite a few tourism establishments are built around the beautiful marine parks, which they use in their marketing campaigns.
Build Resilience Against Climate Change
Many of our planet's habitats, including forests, swamps and oceans store excess greenhouse gases like carbon and keep them from our atmosphere, regulating the global climate. When they are wiped out for unsustainable development, our planet's climate becomes less predictable and extreme, making us more susceptible to the disastrous effects of climate change. Creating and maintaining protected areas is the simplest solution to halting these harmful human-induced activities, and in turn, sequestering carbon to reduce climate change. Marine parks, which are protected, tend to recover faster from coral bleaching events. This is because the habitats are less stressed, they are healthier and can bounce back faster.
Provides recreation
 Protected areas are cherished places for recreation and help in physical, mental and spiritual rejuvenation.
Visiting a national park in a group or with friends can help to strengthen those social connections and boost relationships. A visit to a national park can be a shared experience of wonder, which allows you to connect to those around you on a deeper level. Many would think that SNPA's marine parks accommodate foreign tourists only. A visit to Port Launay beach during weekends will show that locals enjoy the marine parks as much as tourists do. Ste Anne is also very busy with Seychellois during weekends; many come for picnics on the beautiful beaches, others in their own boat for a tour. Curieuse Marine Park is also very popular with locals as it provide the perfect setting to enjoy and appreciate island life.
SNPA is maintaining 30km of trails on Mahe Island. This important service is allowing locals and tourists the opportunity to enjoy and explore the national park. This help renew their mental and spiritual states. Being at the top of the Copolia Trail, breathing the fresh air, gives one the feeling of being away from it all. A six-hour trek along the Mare-Aux-Cochons trail will burn you enough calorie for a week.  Hiking also encourage team-building and working together, which can also provide a boost to those relationships. Even if you visit national parks alone, this can help you to create connections with other people who have a shared interest with you. Being outside in nature also has important impacts on mental health. Walking is effective in reducing anxiety and depression. Being in nature activates different areas of the brain, which have a calming effect on the mind and which reduces the heart rate and blood pressure. This also reduces symptoms of stress or anger. Walking in nature, and especially pursuits such as hiking, contribute to greater self-confidence and self-esteem, which has a big impact on mental wellbeing.
Protected areas create jobs.
SNPA, the biggest agency working in protected area management employs over 80 staffs all of which Seychellois. Throughout the year, the authority takes an average of 10 students annually on work attachment. It also contributes socially to the country by providing employment to Seychellois on various employment schemes, such as URS and my First job schemes. Protected areas also create jobs for people that utilize them as a source of livelihoods, in the case of Seychelles that will include, private tour guides, divers, curio vendors, hoteliers, boat operators etc.
Protected areas are important for tourism.
Did you know that 87.5% of tourists surveyed in 2017 visited a protected area (PA) while in the Country? Clearly protected areas are big tourist attractions and contributes massively to the country's tourism offerings. On average, our foreign visitors visit 2.4 PAs during their stay in Seychelles. Tourism is the most important pillar of the economy as it contributes to more than 50% of the country's GDP. The industry employs 30% of the workforce and in 2018; 361,844 visitors (thrice the country population size) visited the tiny island state. Development of this important economic pillar is mainly attributed to the country's unique biodiversity. Tourism in turn also bring benefits to PAs. In Seychelles tourist's entrance fees currently finance most PA's. SNPA's most popular protected Area, Curieuse MP, received 52,000 paying visitors in 2017.
Education and awareness
Protected areas provide the perfect classroom where students can learn about the environment. Most of SNPA's protected areas are undisturbed, meaning they are still in their natural state and this provide the opportunity for students to study biodiversity in their natural environment. SNPA takes various groups to the national parks. These include kids from crèche, post-secondary institutions, university and even international students. The students do not only learn about species and ecosystems but they also learn about benefits of the parks and work that is being done to protect such important sites. SNPA also enjoy getting students to learn by doing. Therefore, activities such as tree planting and clean ups are organised for the benefit of all parties.
Providing students with the educational opportunities in return benefit towards protection of the parks as it build on their appreciation for protected areas. In 2020 a group of teacher students visited the Morne Seychellois National Park, learning how they themselves can conduct fieldstrips with their future classes. The session was also one of discovery for the young adults as they got the opportunity to learn about new species, they also discovered the benefits of being out in nature.
 SNPA education and awareness programs aims to educate the public about the environment, the national parks and SNPA's activities. Normally this one done through various methods such as, presentations, talks, articles, documentaries, social media and events. One of SNPA's most popular event is its annual Raft Race for charity, which aims to raise awareness on the beautiful Baie Ternay Marine Park and the importance of recycling. In 2019, over 500 people turned up at the Marine Park to participate and support the event.
Research
One of SNPA's mandate is to facilitate and conduct research related to biodiversity and protected areas.  SNPA welcomes research in all its national parks and reserve. There are some long-term monitoring programs taking place in the parks. For 12 years, Global Vision International (GVI) (SNPA's main Research partner) has been monitoring coral reefs in the Port Launay and Baie Ternay Marine Parks. This is one of the oldest coral reef monitoring program in the country. GVI has also been monitoring population of nesting sea turtles on Curieuse for the past 10 years. The monitoring program has shown that Curieuse is an important sea turtle rookery in the inner islands. Ongoing research programs in the national parks include those on giant tortoises, sea turtles, mangrove, lemon sharks, coco-de-mer, coral reef, beach profiling. There are also annual marine research expeditions such as those from Earth Watch Institute.
Since protected areas serve as living laboratories, SNPA receives many requests from international scientists who wants to conduct various studies/researches in the national parks. There have been researches on bees, invasive species, sea urchins, corals, sharks and mangrove to names a few field of interests. Protected areas allows scientists to study impacts of phenomenon such as coral bleaching events and provide insights to human-natural systems dynamics.
Besides providing research opportunities for scientists, protected areas also benefit from research as this in turn normally demonstrate the benefits of PA's to biodiversity. Research provide information to park managers on status of the PA's which is vital for park management.