Seychelles National Parks Authority (SNPA) goes 'TRADITIONAL' as part of its COVID Response
Seychelles National Parks Authority (SNPA) goes 'TRADITIONAL' as part of its COVID Response
5th August 2020
 Hardship brings innovation, sadly for Seychelles sometimes it is not innovations which is lacking, but a need to go back to our old ways of doing things and taking pride and ripping the maximum value from our traditional practices. The Seychelles National Park Authority (SNPA) is one organization who had felt the full impact of COVID-19. The organization who generates over 95% of its revenue from tourism is finding it very hard to operate on a daily basis. There is a real need to diversify products and services SNPA offers but Tourism will continue to remain the main earner of the organization.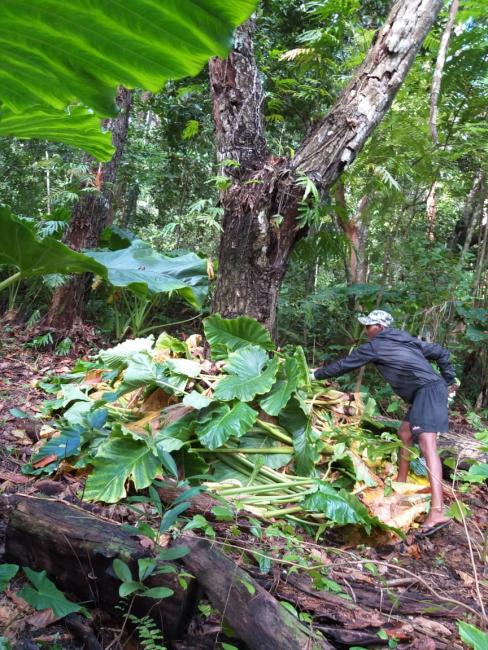 "My most memorable experience in the Curieuse Marine Park was when I went snorkeling with the Coral Restoration Team to view the coral nursery. It was the first time that I saw an underwater nursery and I was amazed!" Explained 23-year-old Alisha Belle.
"Conservation is not an easy profession, it is a noble job that requires the heart and my goal is to inspire more young people to join the field. Nature is not just about conservation it's also about discovery. I hope that future generations get to experience nature's splendor like I am," added a contented Alisha.
 The two students remarked that Ranger life is not easy, it takes a lot of effort. They have observed that SNPA's rangers are very devoted. They think that SNPA should seek to employ more young people to work as rangers. They were well surprised to see how knowledgeable the boat and tour operators are in regards to the environment.
 SNPA wishes the two students the very best in their studies and hope that the marine park has inspired their final year project.